HOME
RECIPES
STORIES
PASTA PRODUCTS
9 results for Beef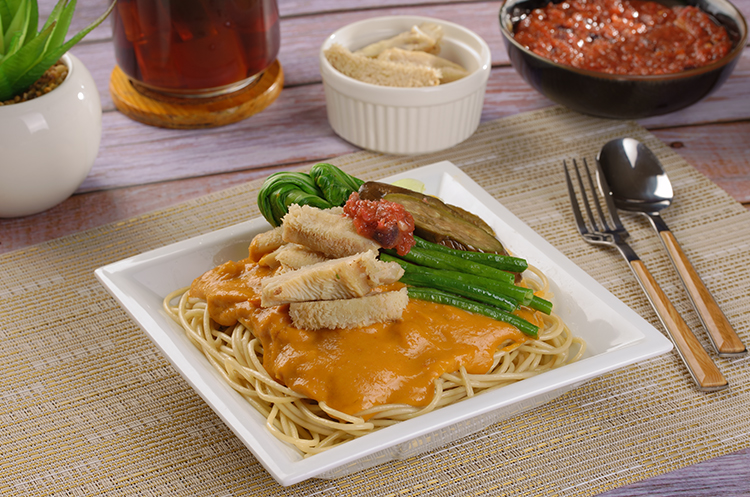 Beef and Oxtail Kare-Kare Pasta
Care to level up your Kare-Kare into something new? 'Di na lang pang-handaan ang Kare-Kare, pang special pasta recipe na rin kaya keri na sa Beef and Oxtail Kare-Kare Pasta!
View recipe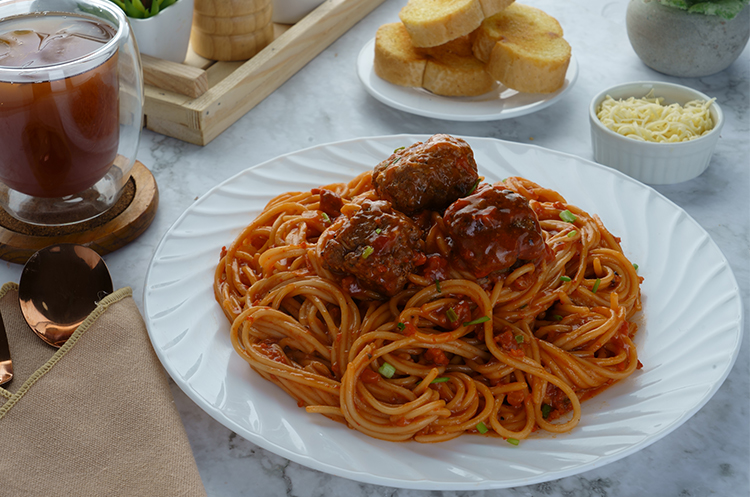 Meatball Spaghetti
Pataas nang pataas ang sarap ng simple spaghetti 'pag may meatballs! Make a Simple Meatball Spaghetti more espesyal with El Real!
View recipe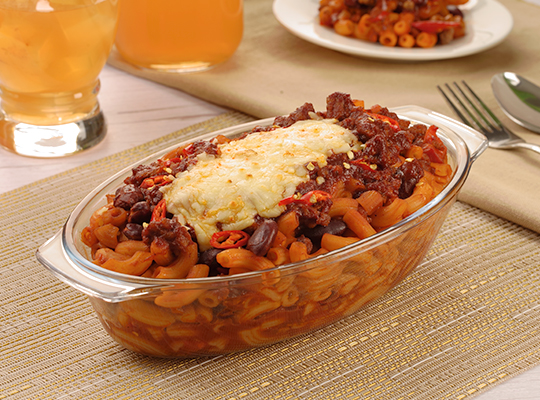 Chili con Carne Macaroni
Spice up your regular baked mac with Chili con Carne na magbibigay ng konting anghang sa bawat handaan!
View recipe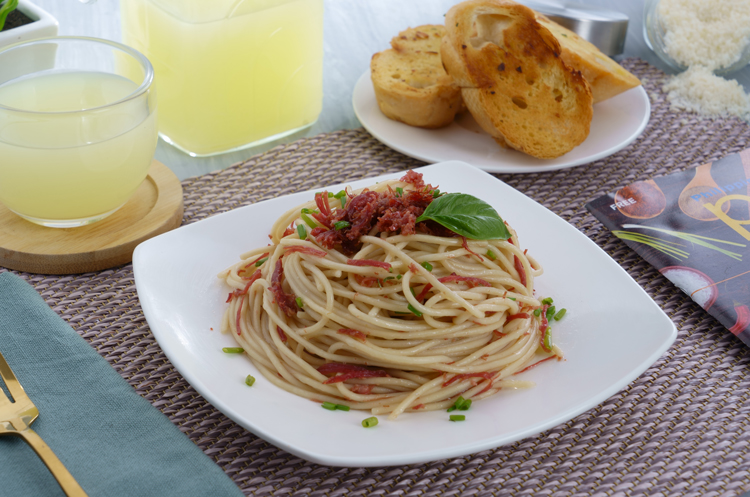 Corned Beef Spaghetti
You CAN make every day more fun and exciting! I-Pastafy ang iyong canned corned beef with El Real Pasta to make Corned Beef Pasta!
View recipe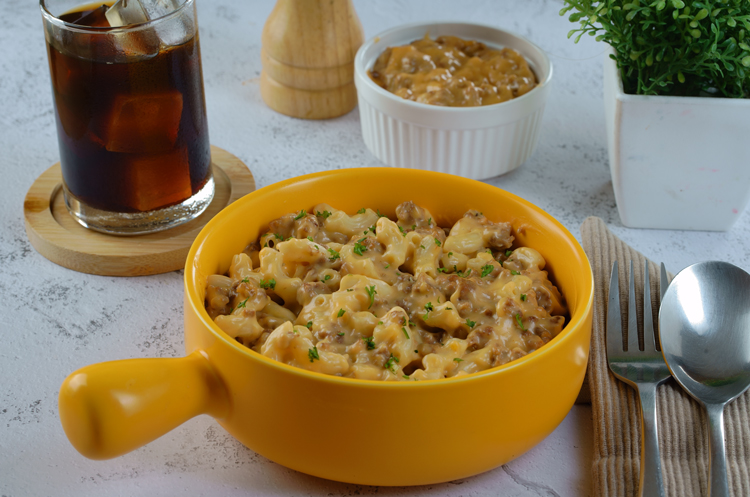 Cheeseburger Macaroni
Take a bite and enjoy a hearty Cheeseburger Mac with El Real Elbow Macaroni!
View recipe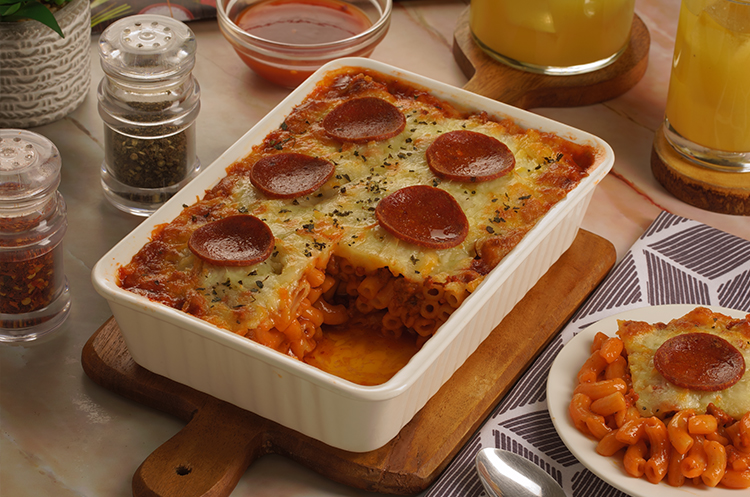 Pizza Pasta
I-end ang week with a pizza party na may El Real twist! Kick off the weekend with a Pizza Pasta!
View recipe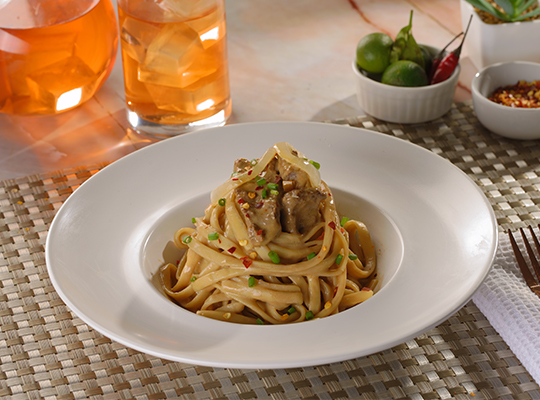 Creamy Bistek Tagalog Pasta
It's no mistake! Ang classic bistek, kayang gawing pasta! Enjoy a fresh, creamy take on this Filipino dish na talagang sarap saya!
View recipe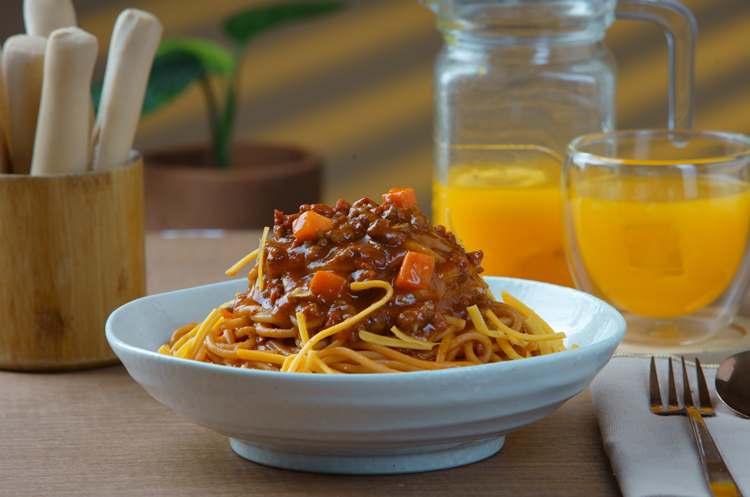 Caldereta Pasta
I-level up na ang kinasasabikang Pinoy dish with El Real Healthy Spaghetti! Turn your Caldereta into a pasta dish!
View recipe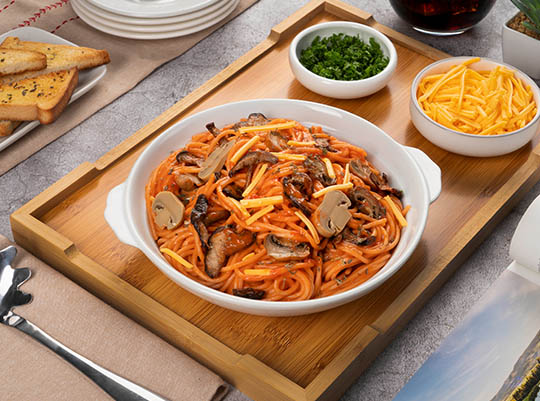 Crispy Mushroom Spaghetti
Make spaghetti flavorful with a unique umami combo! Enjoy pa sa crunch in every bite with the Crispy Mushroom Spaghetti.
View recipe