HOME
RECIPES
STORIES
PASTA PRODUCTS
11 results for Elbow Macaroni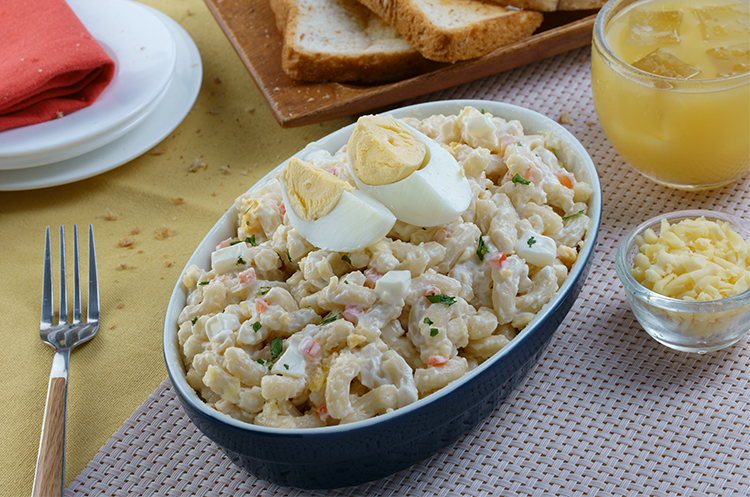 Macaroni Egg salad
Never boring ang hump-day bonding kapag may Macaroni Egg Salad for merienda!
View recipe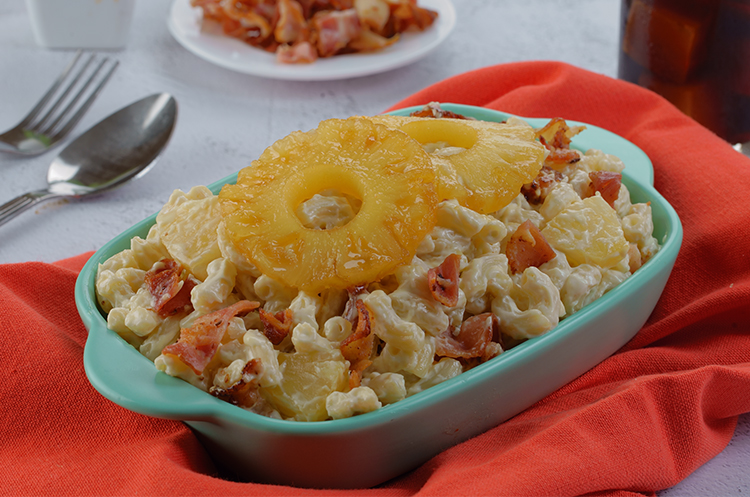 Pineapple Bacon Macaroni
I-level up ang nakasanayang macaroni salad! Make it more "pine" with pineapple and bacon bits to make a Pineapple Bacon Mac.
View recipe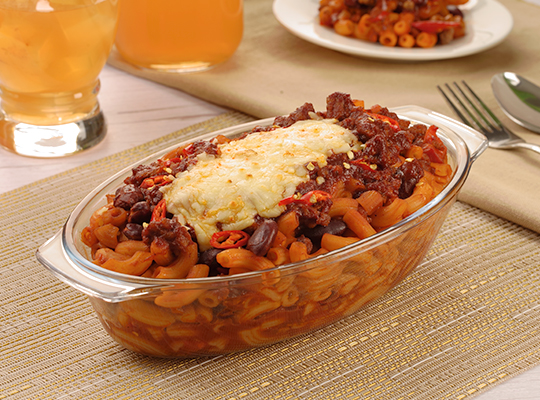 Chili con Carne Macaroni
Spice up your regular baked mac with Chili con Carne na magbibigay ng konting anghang sa bawat handaan!
View recipe
Pinoy Rumble Sopas
Need to energize your day? Let's get ready to rumble with a Rumble Sopas!
View recipe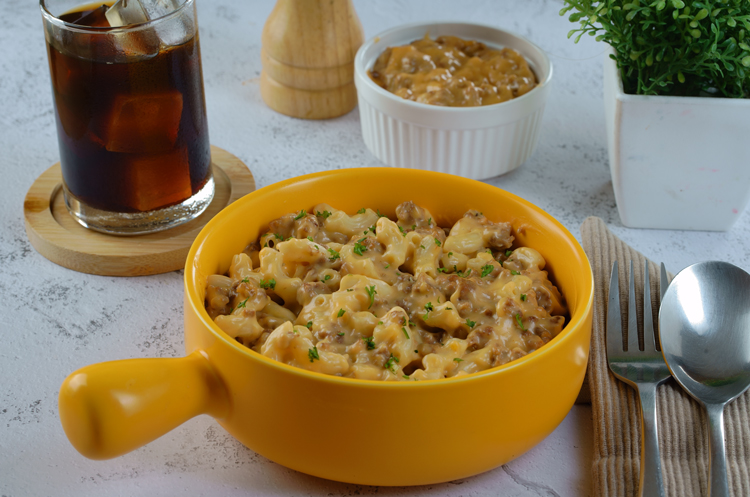 Cheeseburger Macaroni
Take a bite and enjoy a hearty Cheeseburger Mac with El Real Elbow Macaroni!
View recipe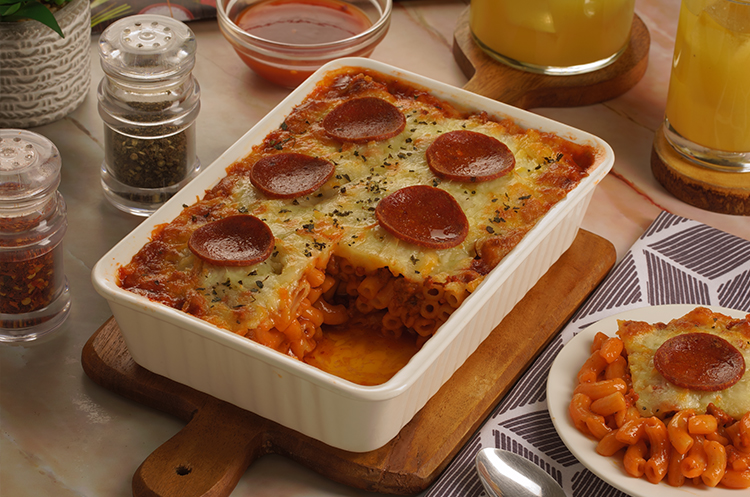 Pizza Pasta
I-end ang week with a pizza party na may El Real twist! Kick off the weekend with a Pizza Pasta!
View recipe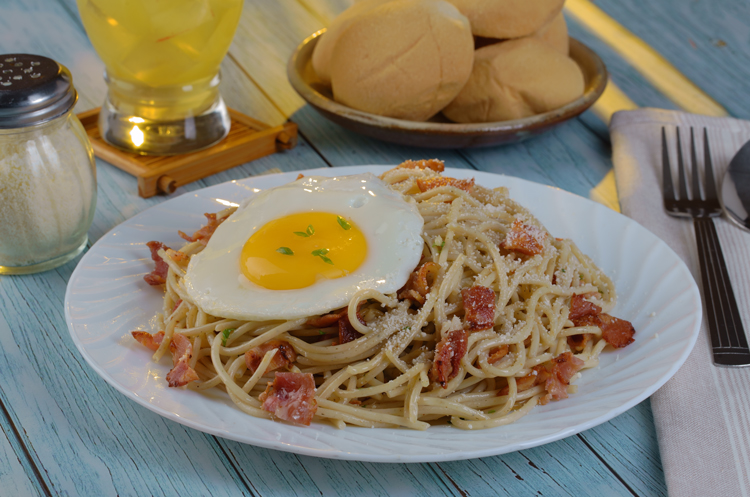 Breakfast Pasta
The best time for breakfast is anytime! Pwedeng mag-breakfast all day ang buong family with El Real Breakfast Pasta!
View recipe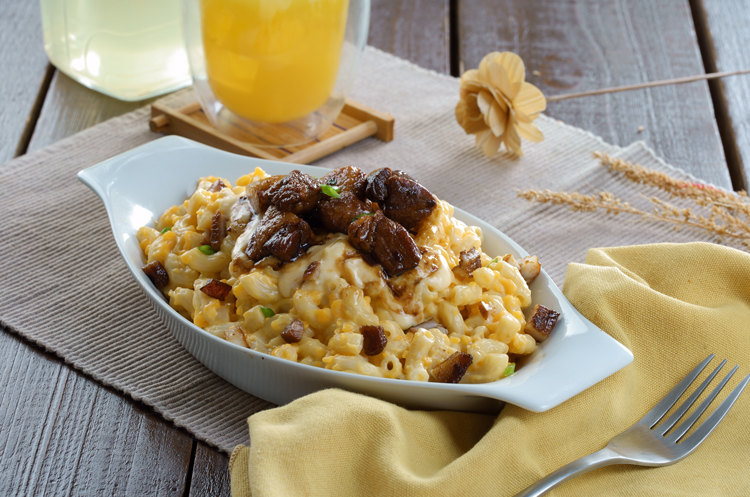 Adobo Mac and Cheese
Ang adobo, pwede pang gawing bago! Turn your leftover ulam into something special with El Real recipe!
View recipe
Sushi Bake
Ang usong-uso na sushi bake, pwedeng i-recreate when you Pastafy It with El Real! Try the El Real Sushi Bake-a-roni na may saya at sarap in every bite!
View recipe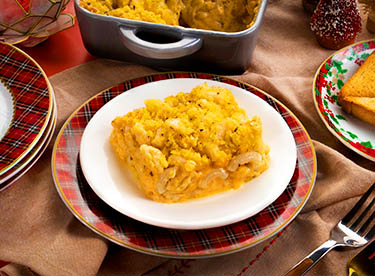 Cheesy Volcano Mac & Cheese
Level up the classic mac & cheese sa bago mong pasabog this Christmas! Make this Cheesy Volcano Mac & Cheese with an oozing cheese center na bechamel-golly-wow.
View recipe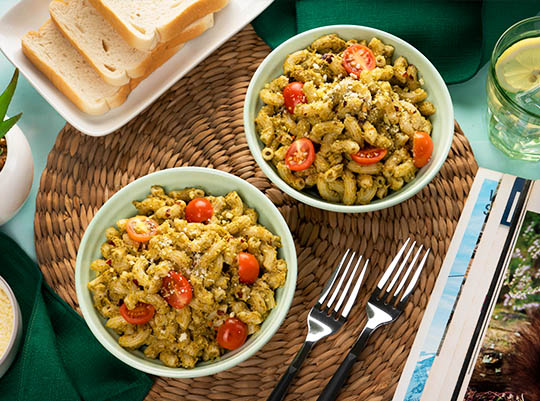 Pesto and Parmesan Macaroni
Try some pasta so tasty and fresh, it makes us glad it's not a salad. Just add pesto — and presto! May fragrant Pesto and Parmesan Macaroni ka na just like that!
View recipe