HOME
RECIPES
STORIES
PASTA PRODUCTS
13 results for Party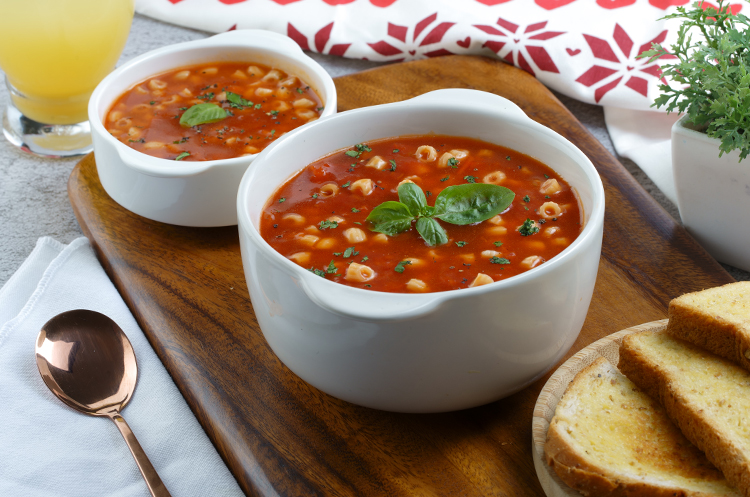 Fresh Tomato Soup
Put a twist on your Tomato Soup Macaroni with the colorful Party Pasta!
View recipe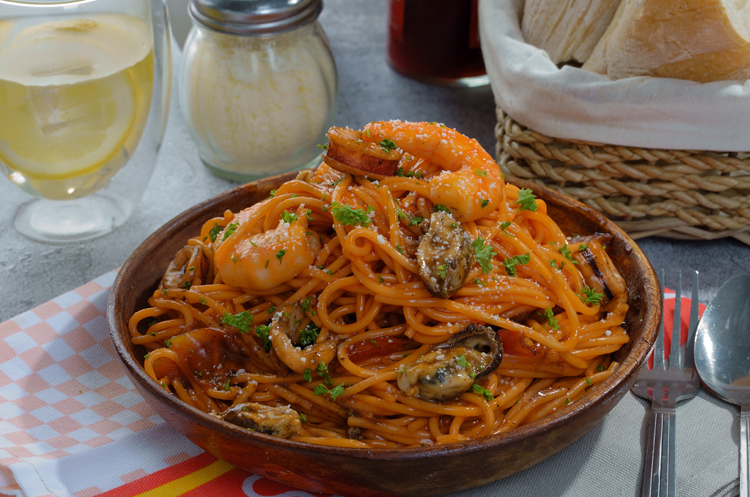 Seafood Pomodoro
Para hindi laging pork o beef ang nakahain, why not seafood naman tayo? Siguradong mapapabalik kahit mga bagets sa bago mong specialty na Seafood Pomodoro!
View recipe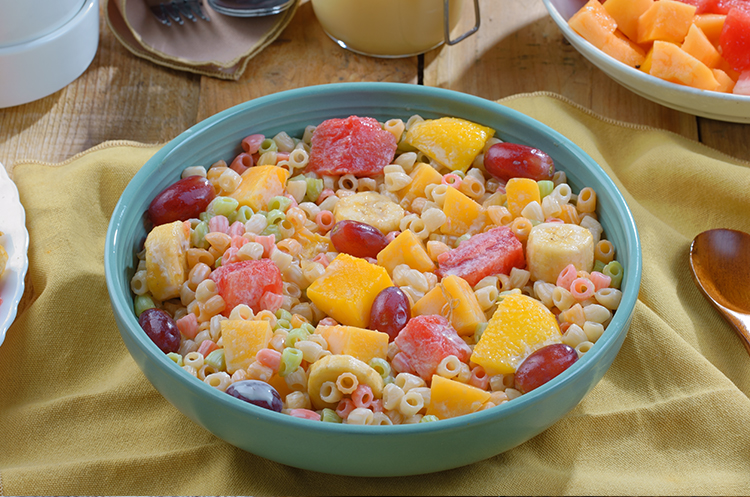 Tropical Party Pasta
Para sa year-round fun under the sun, try this Tropical Party Pasta to make your summer colorful and exciting!
View recipe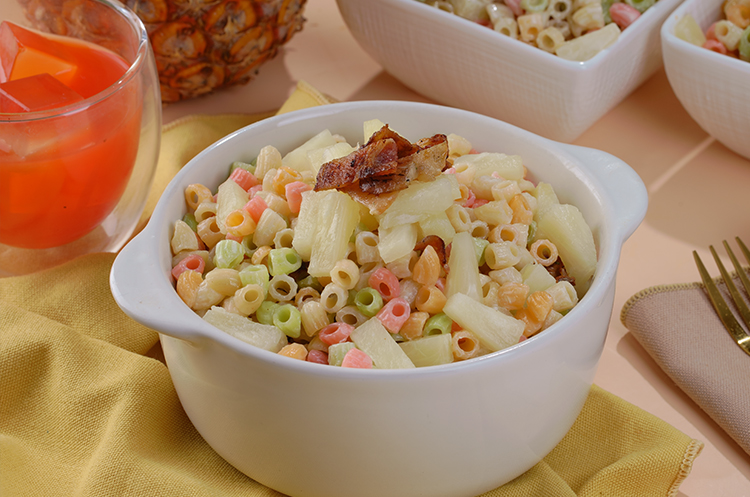 Pineapple Party Pasta
Make your simple merienda "pine" and colorful! Party with El Real with this Pineapple Party Pasta!
View recipe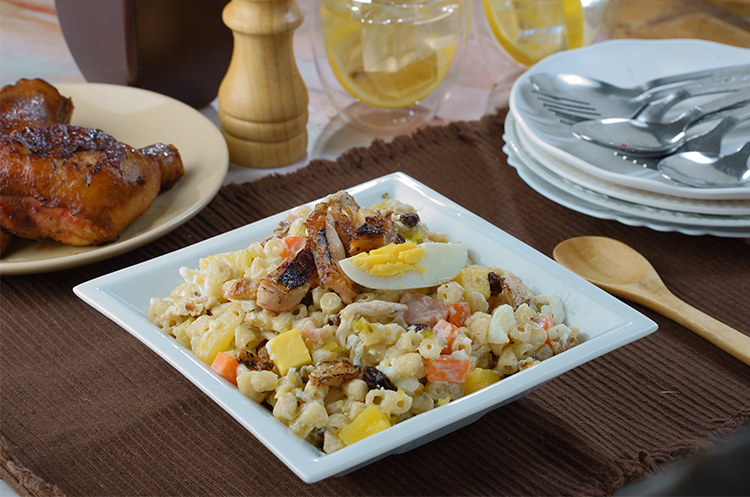 Grilled Chicken Salad
Meron pang inihaw na manok mula sa salo-salo? Make it colorful at pasarapin 'yan with El Real Party Pasta!
View recipe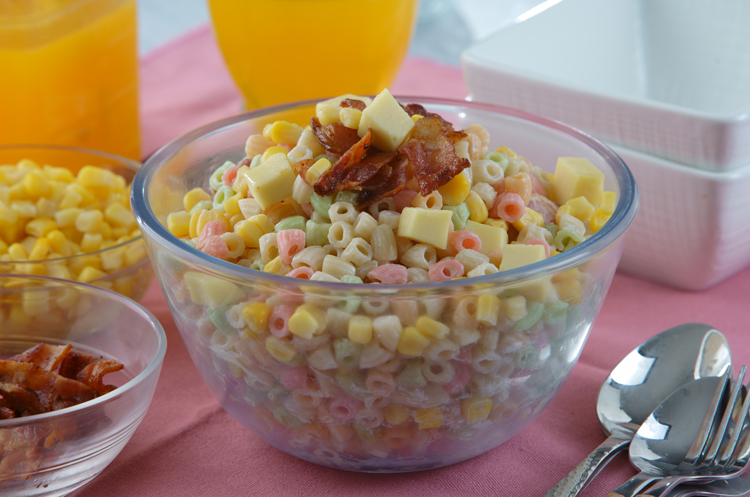 Fresh Corn Party Pasta
Gawing mas masaya ang party with a Fresh Corn Party Pasta! Simple lang pero sure na party-fave!
View recipe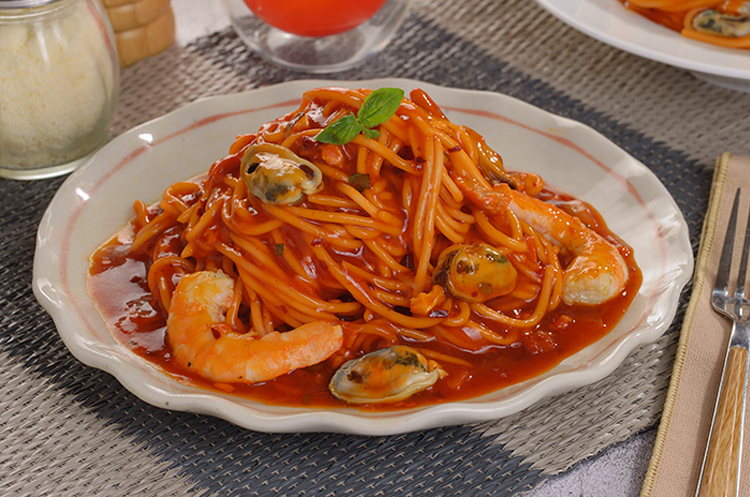 Spicy Seafood Spaghetti
Spice up the classic spaghetti with your favorite seafoods and a bit of spice! Enjoy the heat of a Spicy Seafood Spaghetti for a kick of flavor!
View recipe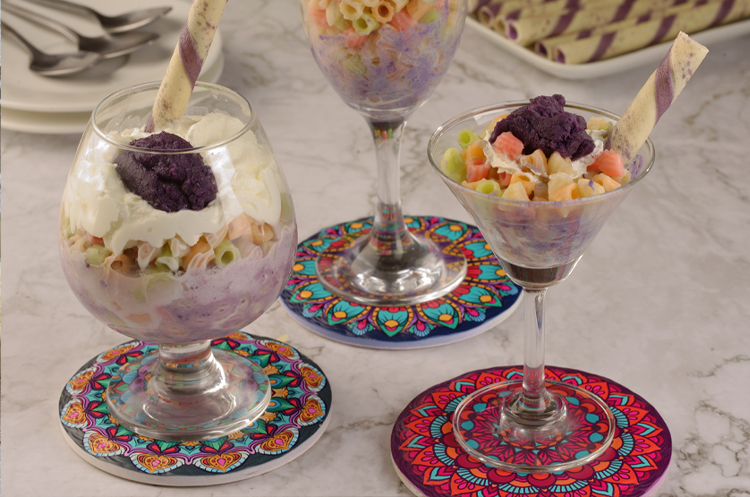 Ube Macaroni Mousse
Ube-tter try this one-of-a-kind dessert! Ang sweetness overload ng El Real na hahanap-hanapin ang lasa-- Ube Macaroni Mousse!
View recipe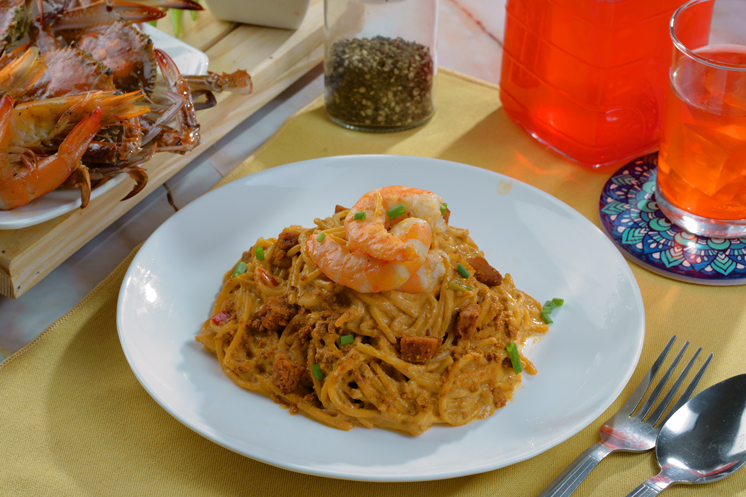 Creamy Shrimp Aligue Pasta
Hipon, chorizo and aligue? Sige! Ang perfect combo para exciting ang Creamy Shrimp, Chorizo and Aligue Pasta!
View recipe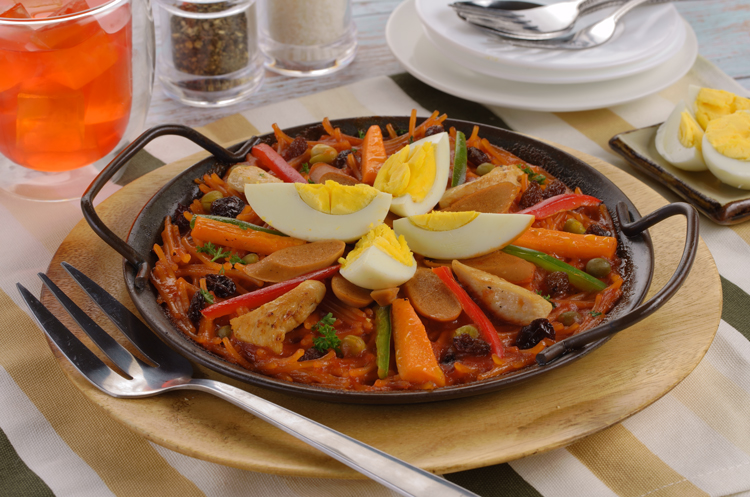 Pasta Valenciana
Spaghetti but make it fancy! Gawing kakaiba ang paella with El Real para sure na achieve mo ang Spanish tastes with Pasta Valenciana!
View recipe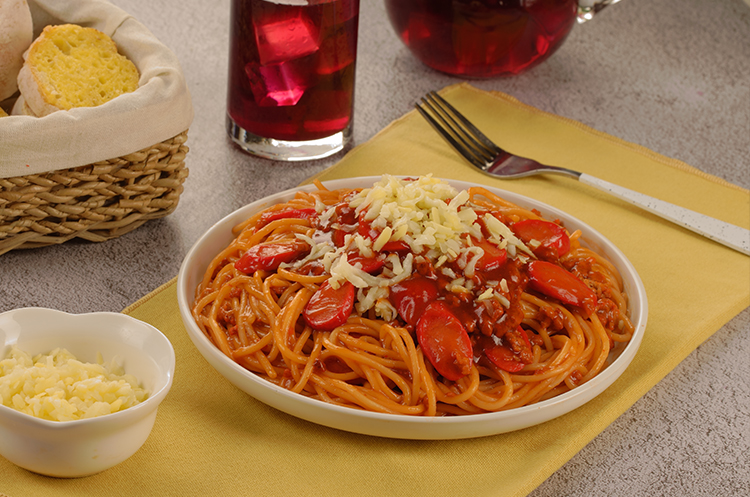 Classic spaghetti
Walang tatalo sa classic spaghetti. Serve this Filipino party favorite any day with El Real!
View recipe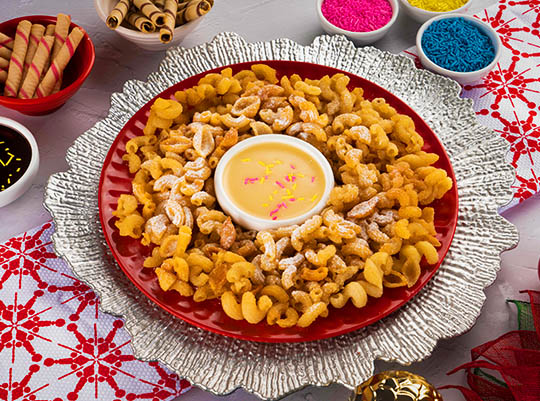 Fried Sweet Rumble Pasta
Craving for some dippin' crunch? Make this Fried Sweet Rumble Pasta your new holiday pica-pica merienda!
View recipe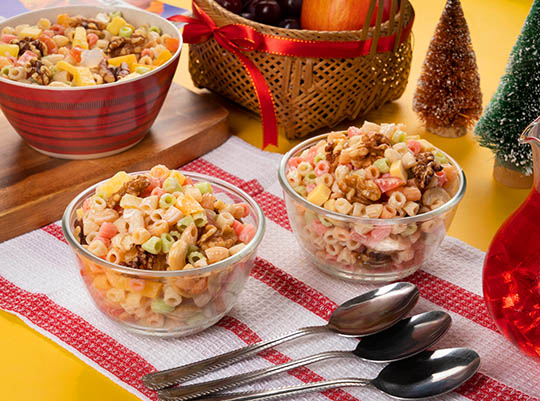 Nutty Rainbow Salad Delight
This is NUT your usual Christmas salad. Enjoyin na ang Nutty Rainbow Salad this Christmas season na mas pinakulay at pinasaya pa ng Party Pasta!
View recipe