HOME
RECIPES
STORIES
PASTA PRODUCTS
Back to Stories
5 Different Kinds of Pasta and Where to Use Them
Step up your pasta game!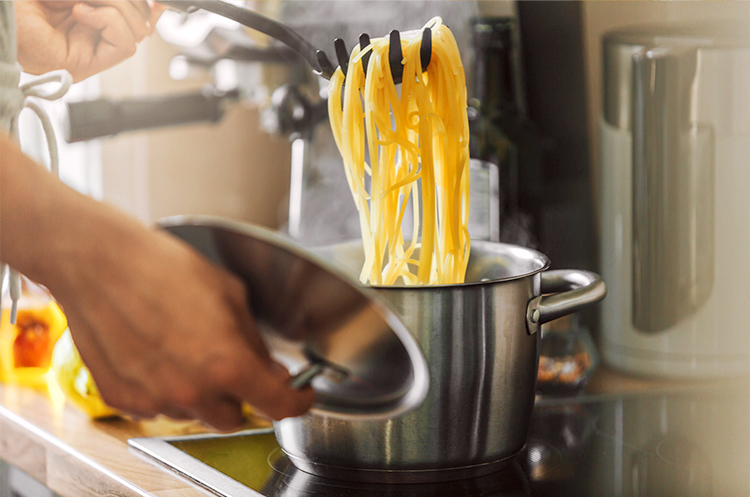 As Filipinos, rice is our staple meal companion. But pasta, with its many different forms, also has a special place in our hearts. Here's a guide to help you distinguish your fettuccine from your rigatoni.
Long, thin pastas + light sauces
Pastas such as spaghetti, linguine, and angel hair should be paired with lighter sauces. Think thin cream sauces or oil-based sauces. This is because thin pastas have a hard time holding their own under thicker, meatier sauces.
You can try a light and hearty recipe with an oil-based sauce with bacon and shrimp with El Real Spaghetti for something new and exciting.
Flat pasta + rich sauces
For long, flat pastas such as fettuccine, tagliatelle, and pappardelle, rich and creamy sauces work best. Think bolognese and carbonara. These sauces work well with flat pastas because they coat them really well.
For dinner, why not try a creamy sausage and chicken pasta recipe with El Real Flat Spaghetti? This dish using flat spaghetti is great with the creamy sauce you'll surely go for a second heaping!
Tube pasta + thick, gooey sauces
Tube pastas such as macaroni, penne, and rigatoni work well with thick sauces because they don't break apart easily even when they are weighed down by the sauce. Additionally, thicker, gooey sauces cling on to the grooves outside the pastas, helping the pasta stick together for eating. This is why tube pastas are great for baked, cheesy dishes, or vegetable-filled recipes.
Try a classic Truffle Mac and Cheese recipe! Using El Real Macaroni, impress your guests (or even your kids!) with an extra kick by adding some truffle oil.
Shaped pasta + heavy sauces
Farfalle (most commonly known as the "bowtie" pasta), conchiglie (or "conch shell" pasta), and tortellini (a ring-shaped pasta) are just some examples of shaped pasta. Because of their unique shapes, they're great with sauces (and even soups!), so you get a good pasta-sauce ratio with every mouthful. Plus, they make stews and pasta salads look extra special with their fun shapes.
El Real Rumble Pasta is a great option for shaped pasta. Not only is it rich in iron and fiber, it also has 3 different macaroni types in one pack that makes the product more enticing to kids.
Spiral pasta + smooth sauces
Fusilli, rotini, and radiatori are just some of the more well-known spiral pastas, and they are well-suited to smoother sauces. Their crevices are good for soaking up sauces that don't have very chunky pieces of meat and vegetables, such as a creamy pesto sauce. Smaller bits of ingredients may fit into the crevices of the spiral, so make sure to chop everything finely!

The next time you're craving for spiral pasta, try El Real Macaroni.

With these options, you can make different kinds of pasta dishes for different occasions. El Real has several pasta varieties you can choose from!
---
You might also like these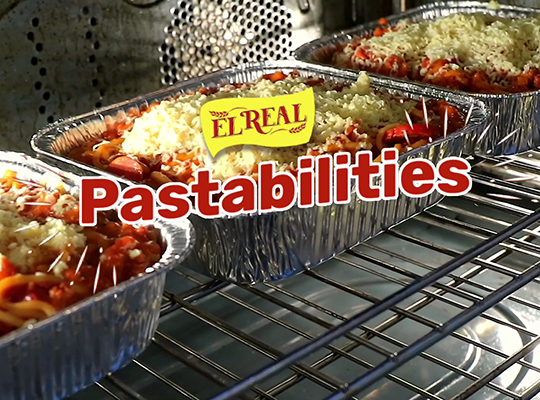 PASTABILITIES – INGRID
May iba't ibang Pastabilities sa bawat kwentong El Real! Samahan niyo kaming matakam sa special recipe at ma-inspire ni cool and kwelang si Mommy Ingrid Bonnevie! FLEX at SHARE niyo na rin sa comments ang picture at tawag niyo sa sarling Pasta Recipe na lalong nagpa-espesyal sa family moments ninyo!
Learn more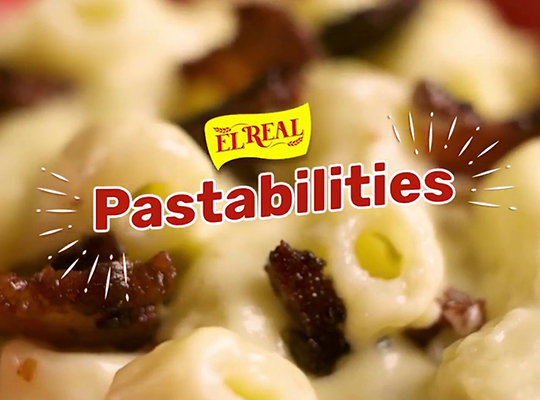 PASTABILITIES – TIMMY
Kaya parin mag-explore with the kids basta may Pastabilities sa bahay! Sa buhay WFH na si Mommy Timmy, sulit ang time and money na isisiksik sa pagluto ng kanyang Homestyle Mac & Cheese made with sarap at sustansya ng El Real Elbow Macaroni! Watch natin p'ano niya tinuturuan si bagets sa kanyang Kwentong El Real. Anong pasta dish ang gusto niyong ipasa sa kids niyo? FLEX mo naman ang picture at title niyan below! Gusto namin malaman ang kwento niyo!
Learn more