HOME
RECIPES
STORIES
PASTA PRODUCTS
Sesame Chicken Spaghetti
Open up to a different kind of holiday dish with rich, Asian flavors ng sesame with ginger and soy sauce. Let this Sesame Chicken Spaghetti do its magic in your next handaan.
Preparation and cooking time:
25-40 minutes
Budget:
PHP 300+
Ingredients
---
350g chicken breast, chopped
284g button mushrooms (about 1 can)
1 red bell pepper, cut into strips
Salt and white pepper to taste
Directions
---
Step 1: Lutuin ang El Real Spaghetti according to package directions. Drain and set aside.
Step 2: Melt butter in pan. Saute onion, garlic, and ginger. Ilagay ang chicken breast to brown both sides.
Step 3: Idagdag ang mushrooms at lutuin ng 3-5 minutes. Saka isama ang red bell pepper at chicharo at hayaang maluto.
Step 4: Mix in soy sauce at sesame oil. Add cooked El Real Spaghetti at ihalo sa sarsa. Timplahan ng sugar, salt, at white pepper. Mix well.
Step 5: Ilipat sa serving plate. Sprinkle with sesame seeds. Enjoy!
Made with
---
You might also like these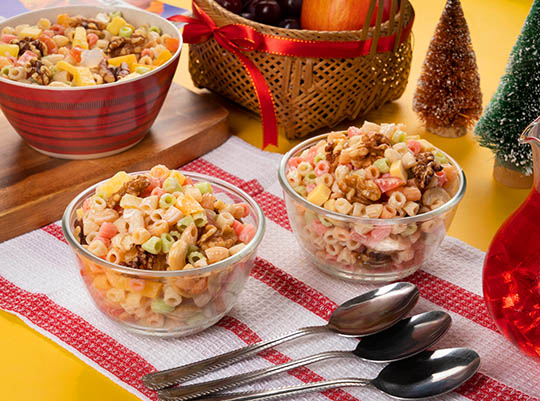 Nutty Rainbow Salad Delight
This is NUT your usual Christmas salad. Enjoyin na ang Nutty Rainbow Salad this Christmas season na mas pinakulay at pinasaya pa ng Party Pasta!
View recipe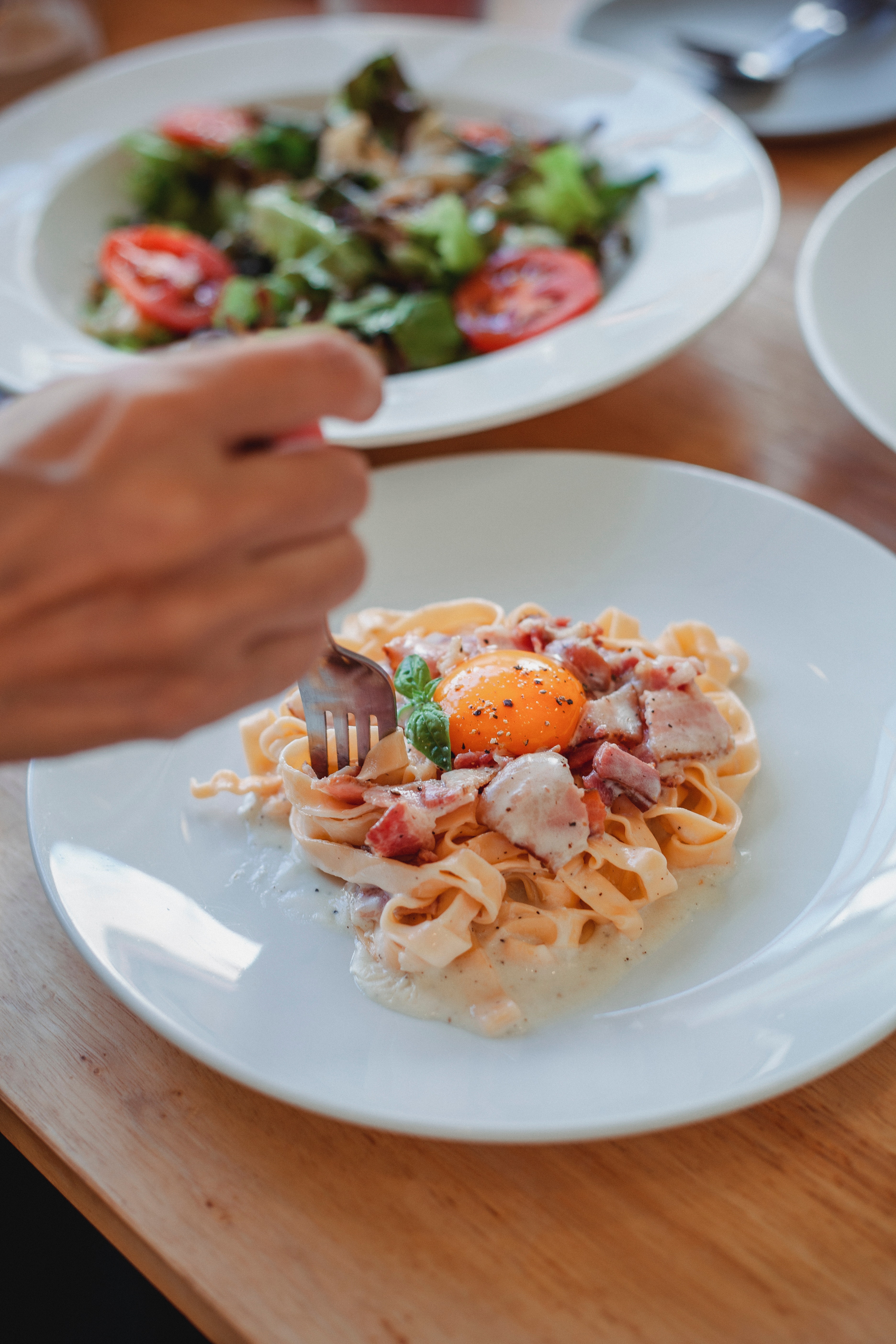 Breakfast Peas Pasta
Simple and easy to cook breakfast pasta
View recipe