HOME
RECIPES
STORIES
PASTA PRODUCTS
Lechon Paksiw Pasta
Pwedeng i-Pastafy ang Lechon Paksiw kaya walang sayang with El Real! I-try na ang Lechon Paksiw Pasta!
Preparation and cooking time:
40 minutes - 1 hour
Ingredients
---
400g El Real Flat Spaghetti
300g lechon meat, cooked and shredded
1 green bell pepper, diced
Directions
---
Step 1: Cook El Real Flat Spaghetti according to package instruction. Itabi muna.
Step 2: Igisa ang onion at garlic sa mainit na mantika.
Step 3: Ilagay ang red and green bell peppers pati na rin ang lutong lechon.
Step 4: Add cream at lechon sauce. Pakuluan.
Step 5: Toss cooked El Real Flat Spaghetti. Haluing mabuti.
Step 6: Ilipat sa serving plate and enjoy!
Made with
---
You might also like these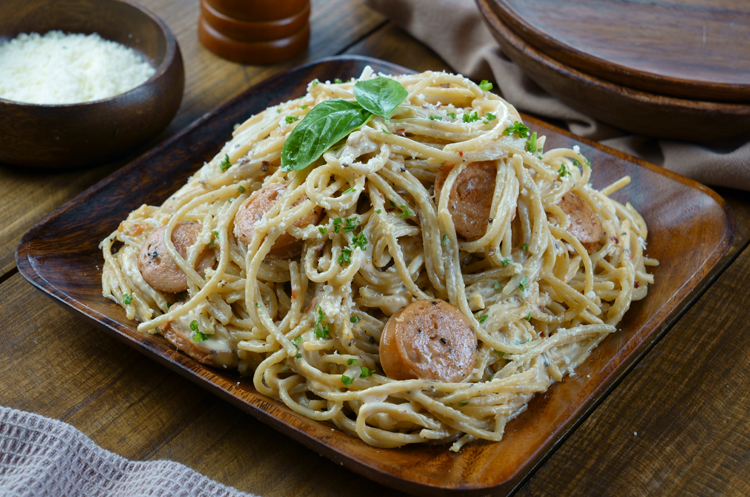 Sausage Aglio Olio
Simulan ang busy week with a yummy and delicious Sausage Aglio Olio pasta!
View recipe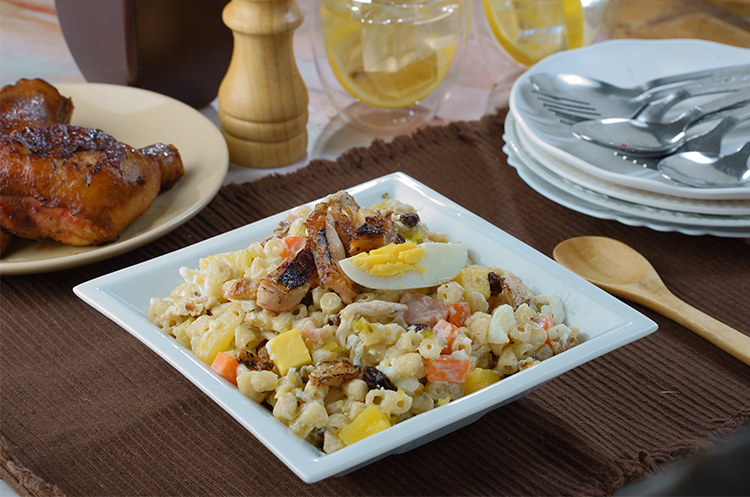 Grilled Chicken Salad
Meron pang inihaw na manok mula sa salo-salo? Make it colorful at pasarapin 'yan with El Real Party Pasta!
View recipe