HOME
RECIPES
STORIES
PASTA PRODUCTS
Healthy Laing Pasta
Paanghangin ang araw mo with a healthy Pinoy recipe! Enjoy El Real with a Healthy Laing Pasta!
Preparation and cooking time:
40 minutes - 1 hour
By El Real
|
0
0
0
|
0 Reviews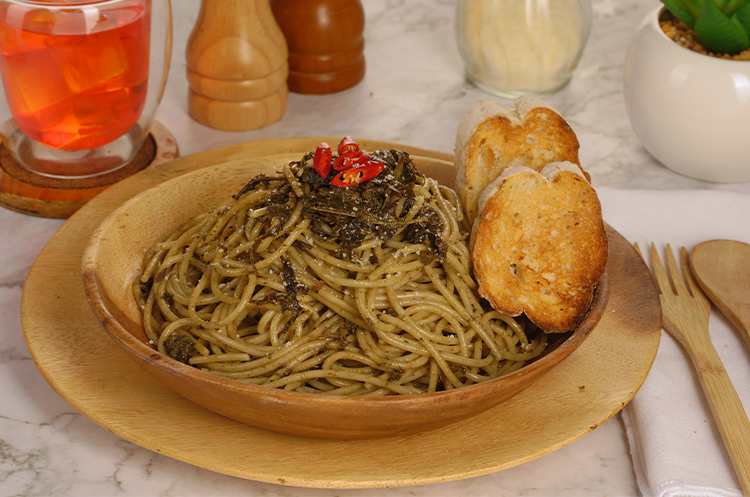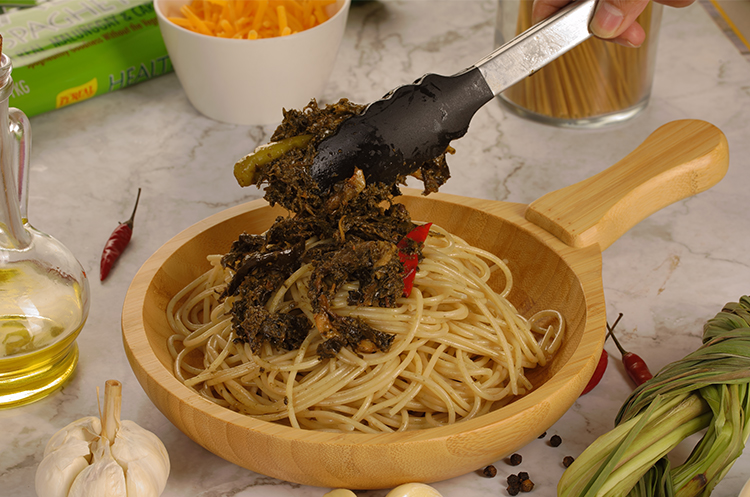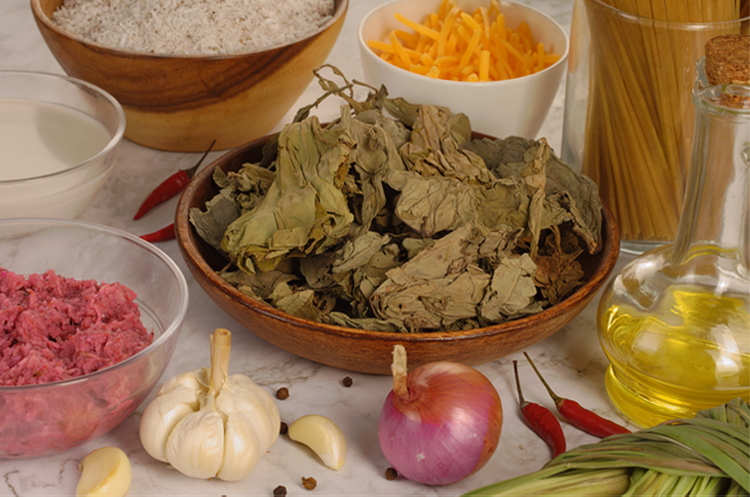 Ingredients
---
500g El Real Healthy Spaghetti
2 tbsp red chillies, chopped
3 stalks lemongrass, chopped
Cheddar cheese, grated (optional)
Directions
---
Step 1: Sundin ang package instructions sa pagluto ng El Real Healthy Spaghetti. Drain and set aside.
Step 2: Paintin ang kawali bago ilagay ang mantika. Igisa ang onion, garlic, at ginger.
Step 3: Isama ang bagoong alamang, chili at lemongrass. Ilagay na rin ang coconut cream. Let it simmer.
Step 4: Idagdag ang taro leaves at water. Timplahan ng fish sauce at pakuluan.
Step 5: Ihalo sa laing sauce ang lutong El Real Healthy Spaghetti. Mix well.
Step 6: Pwedeng budburan ng cheese bago iserve. Enjoy!
0
0
0
|
0 Reviews
Made with
---
You might also like these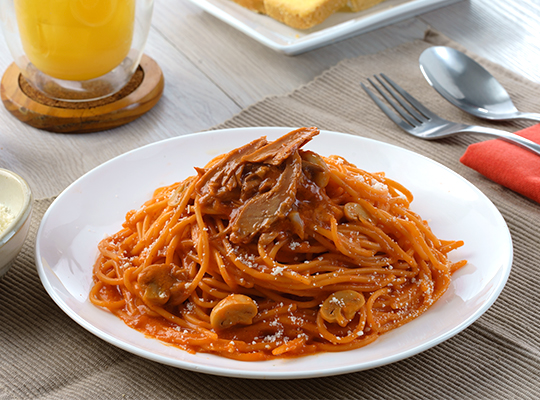 Creamy Tuna Spaghetti
I-tunafy ang delicious twist sa classic Pinoy Sweet Style Spaghetti! Make this Real with Real Sarap Bundles.
View recipe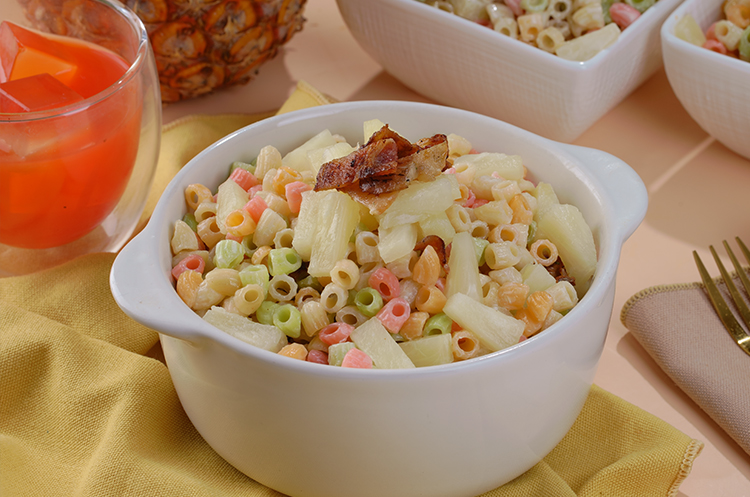 Pineapple Party Pasta
Make your simple merienda "pine" and colorful! Party with El Real with this Pineapple Party Pasta!
View recipe